Faye's Diamond Mine
The name aquamarine comes from the Latin "aqua" = water and "mare" = sea. Thanks to its sea-blue color, it's also been called "The Sailor's Stone." Legend has cast it as a sacred gem of Poseidon, god of the sea, and a magical treasure found in the lair of mermaids.
Believed to have a pleasing, gentling effect, it was said to protect voyagers from tempests; to pacify the mind and give ease and fluency of speech; and to promote compassion and trust and bring good health.
Aquamarine has always been extremely popular, even though it is not particularly rare, and can still be found in many parts of the world. Its striking beauty has made it a favorite among royalty, jewelry connoisseurs, and modern designers alike. It was a favorite material among the gemstone carvers of ancient China (a tradition that is still carried on today).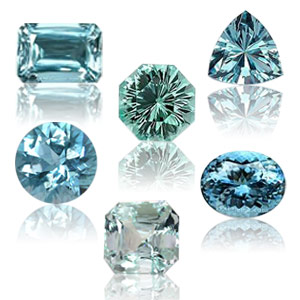 Aquamarine is actually a…
View original post 153 more words